Indoor Air Quality Testing
Providing indoor air quality testing services across the UK and Northern Ireland.
The UK's Leading Air Quality Testing Experts
At VSS, we understand the importance of breathing clean air. Air quality and air pollution has now been shown to be a direct and contributory factor in millions of premature deaths around the world. That's why we offer comprehensive air quality testing services to ensure that your indoor air quality is safe and healthy.
Our team of experts uses state-of-the-art equipment to detect and measure various pollutants and contaminants that can compromise the air quality in your home or workplace. With VSS, you can have peace of mind knowing that you breathe clean and healthy air.
Indoor air quality testing can help you to ensure your building's safety. It can also help you to comply with current building indoor air quality regulations, for office and commercial buildings. Regular indoor air quality testing will ensure that you provide the safest and most beneficial environment for the building users.
The law says employers must make sure there's an adequate supply of fresh air (ventilation) in enclosed areas of the workplace. This has not changed during the Covid- 19 pandemic.
Contact us today for more information about our air quality testing services and how we can help you and your business.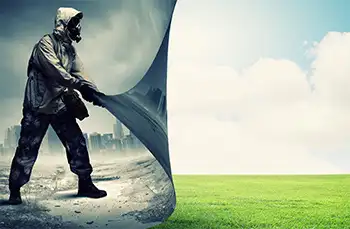 Indoor Air Quality Regulations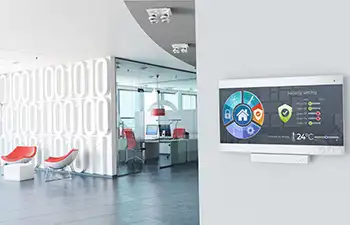 At VSS our air quality testing is undertaken in accordance with the Health & Safety & Welfare at Work 1999 Act, with reference to Regulations 5 & 6 which stipulate cleanliness and regular inspection and maintenance of the ventilation systems.
Our guidance is based on threshold levels taken from CIBSE, World Health Organisation and REVHA guidelines.
Covid-19 has increased awareness that adequate ventilation is required to reduce how much virus is in the air. It also helps reduce the risk from aerosol transmission.
Aerosol transmission can happen when someone breathes in small particles in the air (aerosols) after a person with the virus has been in the same enclosed area.
The risk from aerosols is greater in areas that are poorly ventilated.
Your ventilation is likely to be adequate to minimise the risk of COVID-19 aerosol transmission if the rooms or spaces in your building(s) are used within the occupancy limits specified in the building design, and you provide sufficient fresh air supply to the internal spaces to meet the current minimum building standard. You can get advice from one of our competent engineers to assess ventilation air quality.
We can survey and assess your building for the following: