AIR CONDITIONING
Expert Air Con Installation, Servicing & Maintenance
ENQUIRE HERE
ABOUT
At VSS, we are your trusted HVAC contractors specialising in air conditioning installation, servicing, and maintenance. Our team of qualified engineers are FGas certified, and regularly attend courses to keep up to date with the latest technologies.
We pride ourselves on completing work to the highest standards and in line with industry regulations, providing comprehensive reports and photographic evidence to our clients upon completion.
WHY IS IT IMPORTANT?
Air conditioning is a crucial component of maintaining a comfortable and healthy indoor environment in commercial settings. It plays a significant role in ensuring the comfort of employees, customers, and visitors, and helps to maintain the efficiency of equipment.
With the latest regulations and health and safety requirements, it is essential for businesses to have properly installed and well-maintained air conditioning systems to provide a safe and comfortable environment for everyone.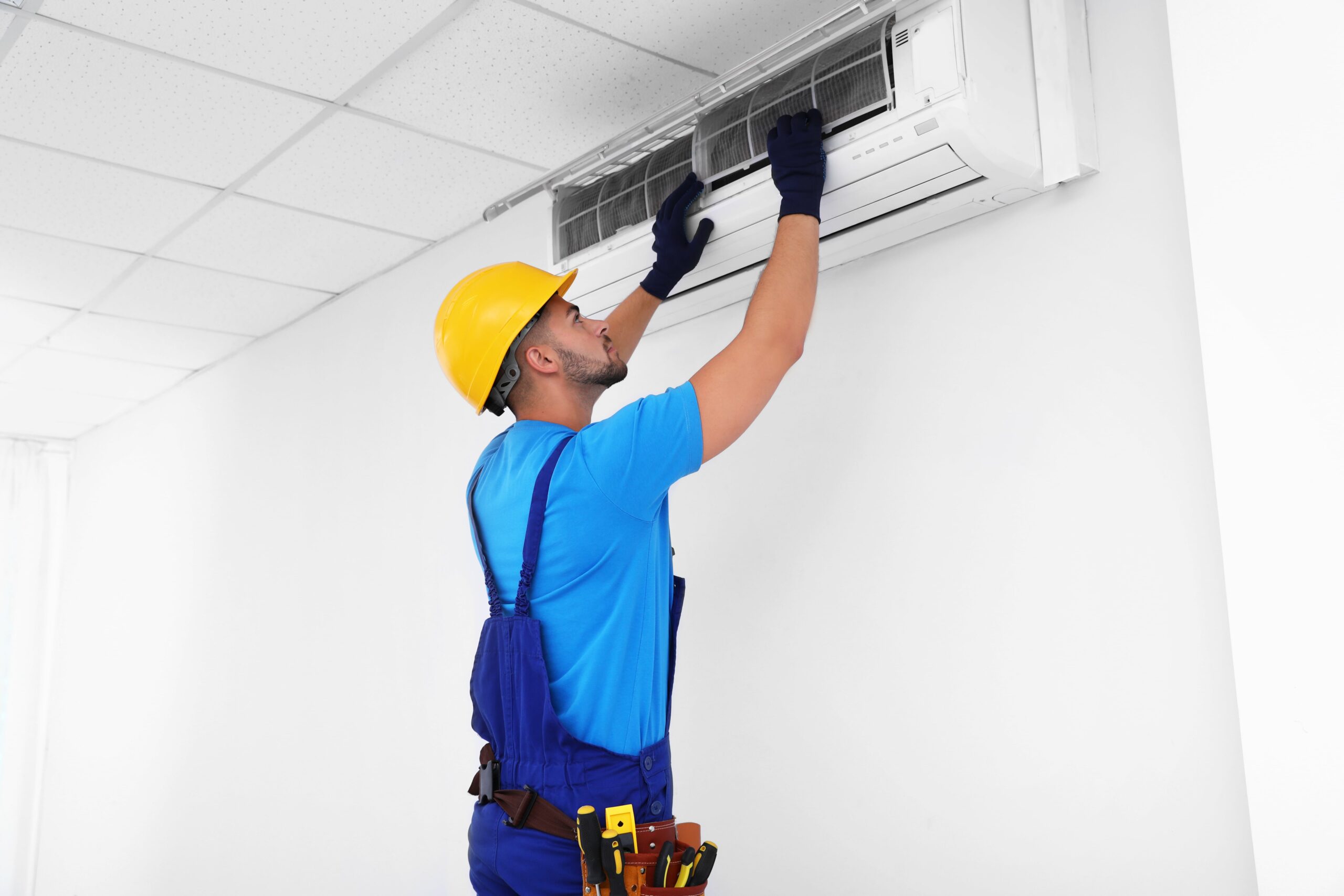 OUR
SERVICES
Air conditioning cleaning, maintenance and repair
PPM programs devised and implemented
Replacement parts supplied and fitted
New air conditioning systems designed, supplied and installed
ENQUIRE HERE
WHY VSS?
Qualified Professionals
Our engineers are experienced and qualified professionals who provide expert solutions for all your air conditioning needs.
Nationwide Coverage
With multiple office locations across the UK, we can serve your needs wherever you are located.
Any Sector
From retail and manufacturing to education and hospitality, we're able to support your needs in any commercial or residential setting.
Digital support
Our innovative service support software allows real time reporting and rapid turnaround of service and inspection documentation.
ENQUIRE HERE
WHAT OUR
CUSTOMERS ARE SAYING
"We have been a long-term customer for many years now. They have always provided our business with excellent service supporting all our AC contract needs. A professional friendly company and I would highly recommend."

- Pizza Hut
"I have used VSS for the past 3 years for our AC PPM's, call outs and installs and can't fault the service. Reports are always back on time and more importantly the costs are very competitive."

- JR Elliott