FIRE DOOR INSPECTIONS
Ensure Fire Safety Compliance with Professional Fire Door Inspections
ENQUIRE HERE
ABOUT
At VSS, we specialise in comprehensive fire door inspections, testing and surveys to ensure that your commercial property is compliant with latest fire safety regulations. Our certified inspectors are trained to identify any issues with your fire doors and provide expert recommendations for repairs and maintenance.
Our thorough inspections are conducted in accordance with industry standards and regulations, and we provide detailed reports with actionable recommendations to keep your fire doors in compliance.
WHY IS IT IMPORTANT?
Fire doors play a vital role in slowing down the spread of fire and smoke. It is essential that they are installed correctly and maintained regularly to ensure that they will work as intended during an emergency.
Fire doors in buildings should be inspected on a 6-monthly basis as a minimum. Article 17 of the Fire Safety Order makes this a legal requirement and failure to comply could result in legal and financial liabilities.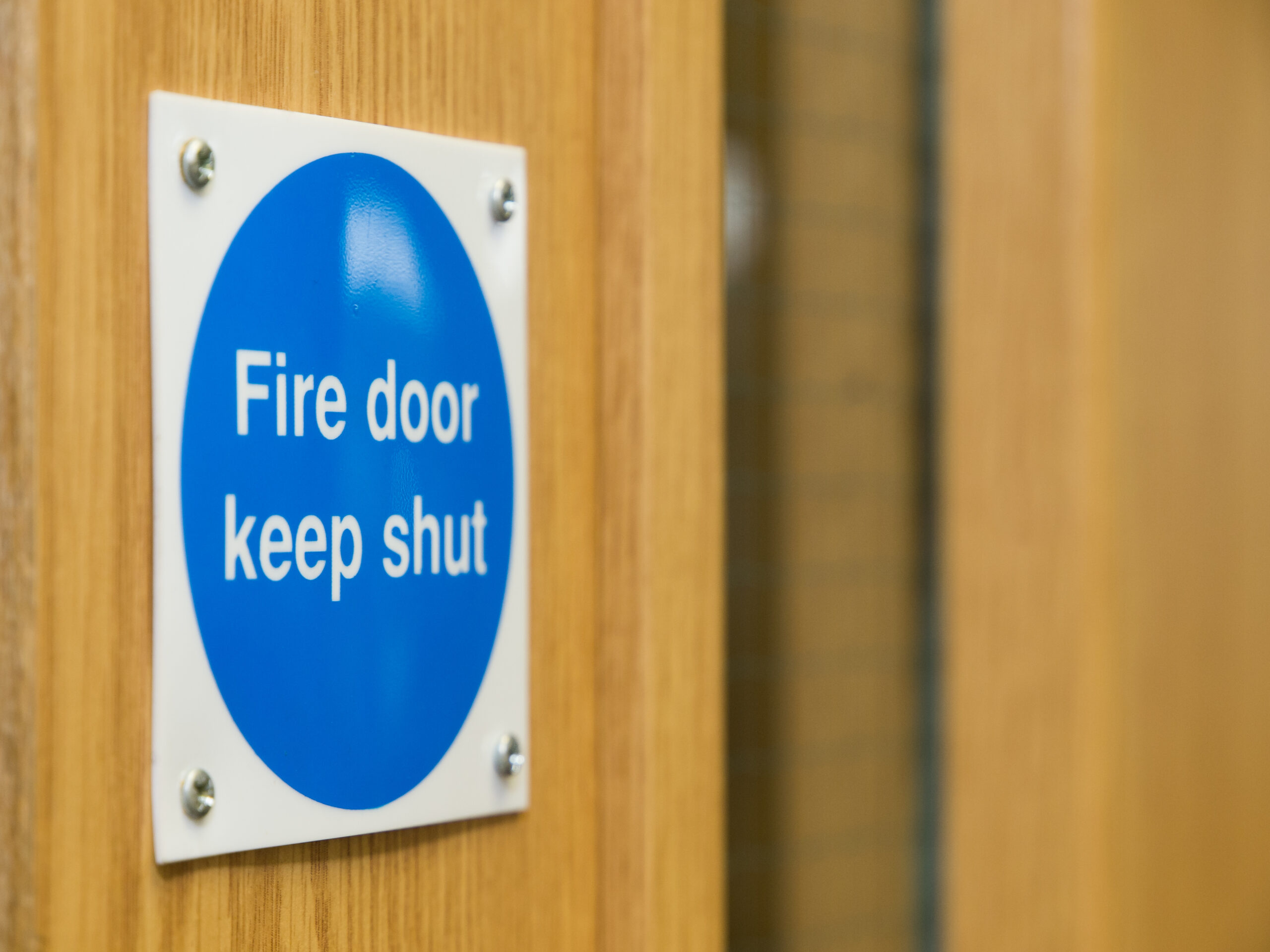 OUR
SERVICES
Fire door inspections and reports
Fire door repairs and maintenance
Fire door replacement and installation
ENQUIRE HERE
WHY VSS?
Qualified Professionals
Our engineers are experienced and qualified professionals who provide expert solutions for all your fire door inspection needs.
Nationwide Coverage
With multiple office locations across the UK and Northern Ireland, we can serve your needs wherever you are located.
Any Sector
From retail and manufacturing to education and hospitality, we're able to support your needs in any commercial setting.
Digital support
Our innovative service support software allows for real-time reporting and rapid turnaround of service and inspection documentation.
ENQUIRE HERE
WHAT OUR
CUSTOMERS ARE SAYING
"We were recommended to use VSS and are really happy with both the price and service."
"Well experienced knowledgeable engineers and reports are always returned as soon as works are completed and are to the best standard."
"The team have shown themselves to be professional and competent from the offset."
"Good company to deal with, fair prices and I have recommended already to a friend who runs a restaurant in Liverpool."
"Would recommend VSS. Great bunch of lads to work with and will be using again in another building we work from."